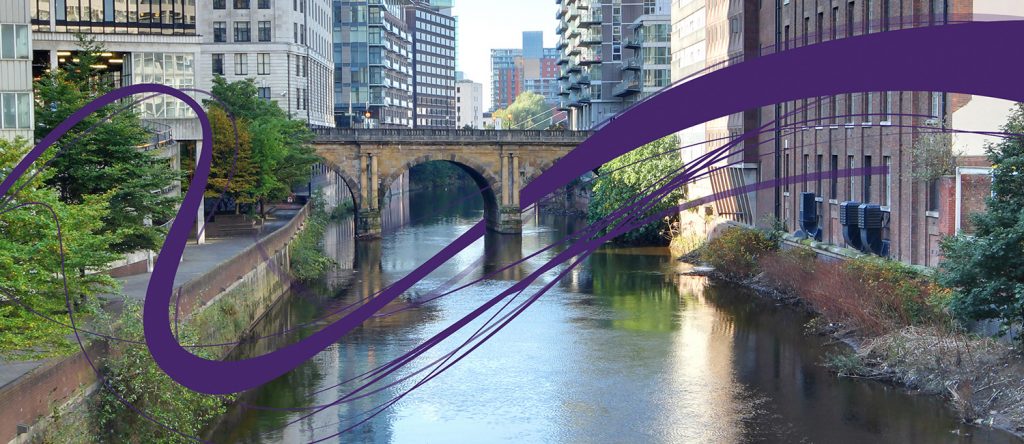 by Staff writer


Mindfulness in Manchester: Alastair Barrie distributes flyers for new programme
We make it a priority to develop our delivery of care at all our sites throughout the Northwest. As well as our offices in Burnley and Liverpool, we also have consulting rooms in Manchester. CBT therapist Alastair Barrie often works at this site, and recently has set his sights towards building upon the work we already do in the city. This month, Alastair has emerged from the confines of the clinic and started hitting the streets to drum up interest for our new regional programme of Cognitive Behavioural Therapy.
We are currently promoting sessions of CBT in Manchester to provide help with approaching common daily struggles in a healthier and more productive way. This is guided through techniques of mindful thinking which can be practiced to help the client ground themselves when faced with adverse situations. The sessions are also beneficial as a means of reframing our perspectives about the issues and challenges we face, as well as addressing how we perceive ourselves in a constructively critical manner.
If you've spent much time in Ancoats or the Northern Quarter recently, you may have seen him out and about. Alastair has been visiting cafes and community centres in the area to discuss the project with people and post copies of our flyer which explains its benefits. Next on his list are the inner city hubs of Deansgate and Spinningfields, where he hopes to generate even more excitement for proactive emotional wellbeing.
Should we receive a sufficiently enthusiastic response, we are prepared to host group CBT sessions at a reduced rate. One possibility we are exploring would be to run this support group within one of the spaces that we are currently signposting from, since this would bring the benefits of mindfulness to an environment our clients are already comfortable with and familiar in.
This project is important to us at JSA, because we're perpetually invested in increasing the scope of understanding about, and access to, help for common mental health conditions. If you are curious to know more about the techniques in this article, please feel free to follow the attached links to more comprehensive sections of the site.
If you are based in the Manchester area and would like to make an appointment to get involved with our service, you can contact us at office@jsapsychotherapy.com for general enquiries, or pose a question to Alastair directly at alastair.barrie@jsapsychotherapy.com