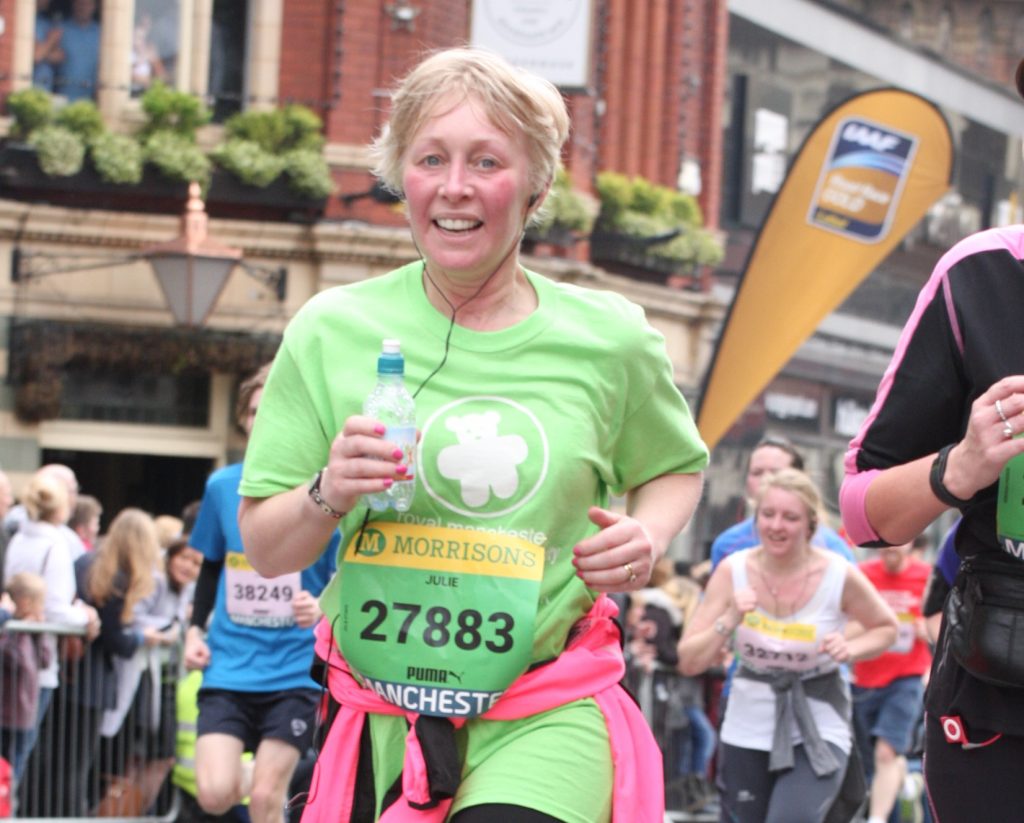 by Staff writer


Julie Stirpe: Completed the Manchester 10k 2015
On Sunday 10th May, tens of thousands of runners ran the Morrisons Great Manchester Run 2015, also known as the Manchester 10k. Among the tens of thousands, Julie Stirpe & Debbie Pedder, pictured below, ran the full distance of the 10k. Julie finished 19,138th of 40,000, with the time of 1hr and 8 mins.
Julie ran on behalf of the St Ann's Hospice to celebrate the staff's hard work, one of which is a dear friend, at the hospice. The fundraiser is currently at 90% and is £10.00 from beating its target. To find out more information on Julie's fundraiser and to donate, please visit: https://www.justgiving.com/Julie-Stirpe2/
Congratulations Julie & Debbie on completing the Manchester 10k and the best of luck for the future runs scheduled this year.