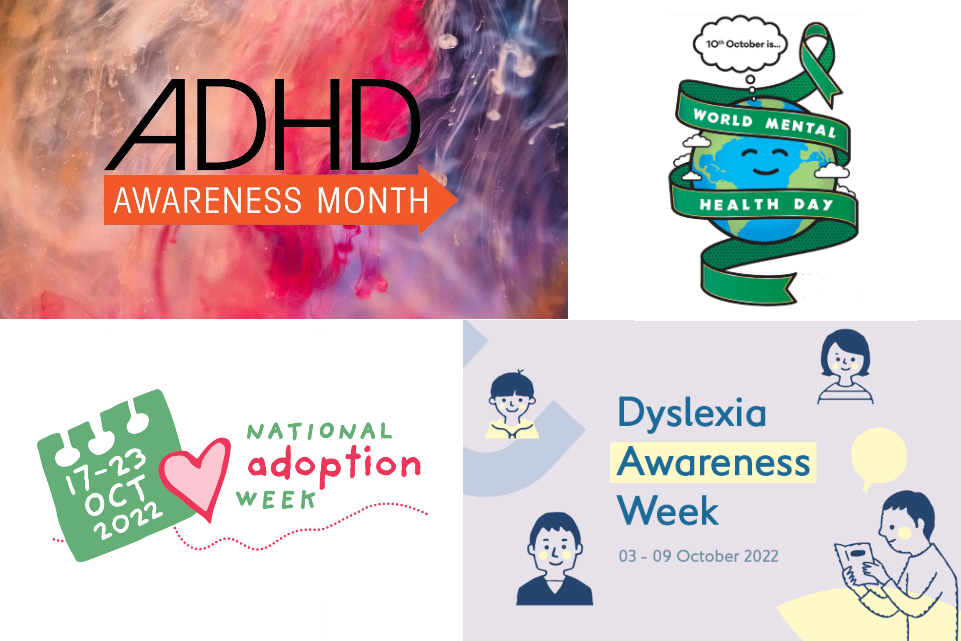 by Staff writer


Dyslexia Awareness Week – What are the barriers that need breaking?
Today is dyslexia awareness day, part of 2022's dyslexia awareness week. Significantly, this year also coincides with the 50th anniversary of the British Dyslexia Association's founding.
This article is the first that we will be releasing this month about several annual awareness campaigns taking place in October. We've taken a particular interest in these campaigns and hope to contribute to the discussion with some insights of our own.
We will also be exploring how each of these topics and causes relates to a broader theme of recognising accessibility needs for marginalised groups of the population, as well as actionable steps to address these.
What is dyslexia?
For those of you who may not be aware already, dyslexia is commonly defined as a learning difficulty where a person struggles with processing language information, especially in the form of written language. Most often, this refers to issues with reading, writing and spelling as quickly or coherently as other people.
Statistics vary on how much of the population is believed to be dyslexic, but dyslexia is widely recognised to be by far the most commonly diagnosed learning difficulty. It's true that diagnosis itself can be challenging to conduct based on an overview of clinical symptomps, many of which fall in a grey area and are shared with other diagnoses such as dyspraxia, dyscalculia, ASD and ADHD.
There is a significant amount of crossover in the symptoms that these terms are used to refer to, but the most relevant commonality is one of shared lived experience for those affected.
What does this mean for dyslexics?
The theme of this year's dyslexia awareness week is breaking barriers, which is an apt way to describe the issues of access and acceptance that people possessing these traits are negatively affected by.  One that is mentioned often is the relative invisibility of learning difficulties. Those with greater needs regarding language processing and similar areas of cognitive function are, for the most part, continually met with a lack or refusal of recognition for these traits.
As a consequence, they are also subjected to prejudice and material harm following the mistaken attitude that they are obstinate or unmotivated when failing to meet neurotypical expectations of function and productivity. Where there is an expectation to justify these shortcomings that can't be explained, typically these prejudices become turned inwards as negative self-beliefs as well, especially at formative ages.
It's for that reason that there is a point of comparison to be drawn with the work that is done with a trauma-informed approach. As discussed previously, a recognition for the effects of developmental trauma is one that acknowledges similar hidden access needs, many of which can be the result of developmental trauma.
Despite this, in many applications -especially those within the neurosequential model of education- the objective is to identify extant need for access accomodations. This is as opposed to diagnosing the initial cause of these needs, be they developmental trauma, prenatal developmental conditions, or something else entirely. To a point, these distinctions can be impractical to attempt and are less relevant than identifying necessary support the individual in question.
What's next?
If you found this article informative, be sure to pay further attention over the rest of the month. Monday the 10th of October will be world mental health day for 2022, and we will expand upon many of the points raised here when commenting on that as well.
In the meantime, if you have any thoughts or questions of your own, please get involved yourself. If you found this article through social media, be sure to add a comment or send us a message. Alternatively, if you have a more direct query, you can reach us in the office on 01282 685345 or at office@jsapsychotherapy.com