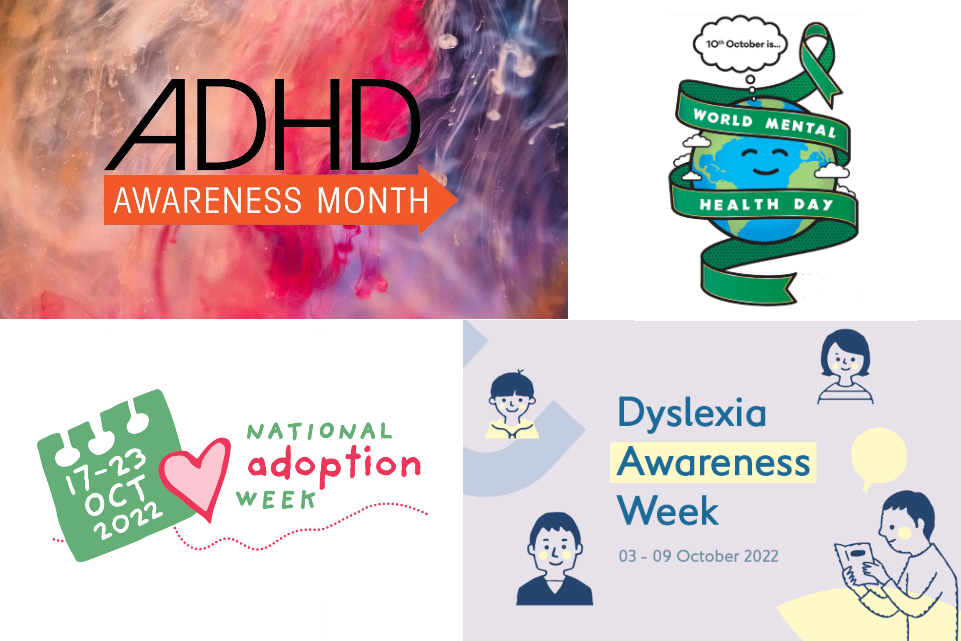 by Staff writer


World Mental Health Day – Why it's important to prioritise proactive support
Monday the 10th of October is world mental health day for 2022. This year, the central theme is of making mental health a global priority.
This article is the second in this month's series about the awareness campaigns we have taken a particular interest in over the month of October. As mentioned in our previous post, we hope to contribute our insights to these discussions within a broader theme of recognising accessibility needs for marginalised groups of the population, as well as actionable steps to address these.
If you haven't already, you might wish to read that article first.
How is this relevant?
The category of mental health is one which is often extended to include learning issues and other disabilites, such as were discussed last week. Since these have already been addressed in some detail, we will instead be focusing here on how other mental health issues, and especially those that result from experiences of trauma, are significant to our own theme of access. This, in turn, can be argued to make them a significant priority for addressing on a global scale.
We have talked extensively in the past about various specific mental health issues, such as relational issues, personality disorders and men's mental health. Those linked here are only a handful from the last 12 months and many more can be found in our post archives.
Of particular relevance in our current discussion, many of these disorders are associated with symptoms which, though debilitating, are rarely recognised and accomodated to a sufficient degree by others, if at all. This is to say nothing of the marginalisation that those affected face as a result of social stigma and exploitation. Most glaring are the degrees to which those with certain mental health issues such as schizophrenia and PTSD are found in many studies to be significantly more likely than other members of the population to be subjected to violence or exclusion from employment, community and social welfare.
How could this be prioritised?
Again, there is a link that can be connected here to the causal relationship between unresolved experiences of trauma and subsequent disabling effects upon a person in later life. Most relevant in this case are instances of developmental trauma and relational trauma, which is to say, trauma which inhibits a person's relational development.
This is a perspective which has been at the core of our practice for years, and which we intend to elaborate upon in detail at some point in the future. For the purposes of this article, it's only relevant to say that chronic trauma suffered during key stages of development in childhood and adolescence demonstrably inhibit the sequential development of the brain and nervous system. Depending on which areas of development are affected, this can result in a person experiencing greater difficulties with key cognitive and relational skills compared to most people.
Making the recognition, support and recovery from trauma a priority in this case can, therefore, also prevent greater disparities of this kind in the future. This will be fundamentally necessary for meaningful positive change where the previous neglect of trauma recovery or the persistence of those traumatic circumstances have affected an individual's development. Even within the field of mental health, this is another area where visibility and recognistion of necessary access needs are obscured or misunderstood.
What's next?
If you found this article informative, be sure to pay further attention over the rest of the month. Monday the 17th of October will be the beginning of 2022's adoption week, and we will expand upon many of the points raised here when commenting on that as well.
In the meantime, if you have any thoughts or questions of your own, please get involved yourself. If you found this article through social media, be sure to add a comment or send us a message. Alternatively, if you have a more direct query, you can reach us in the office on 01282 685345 or at office@jsapsychotherapy.com